NRC Booster
This is what makes our boosters special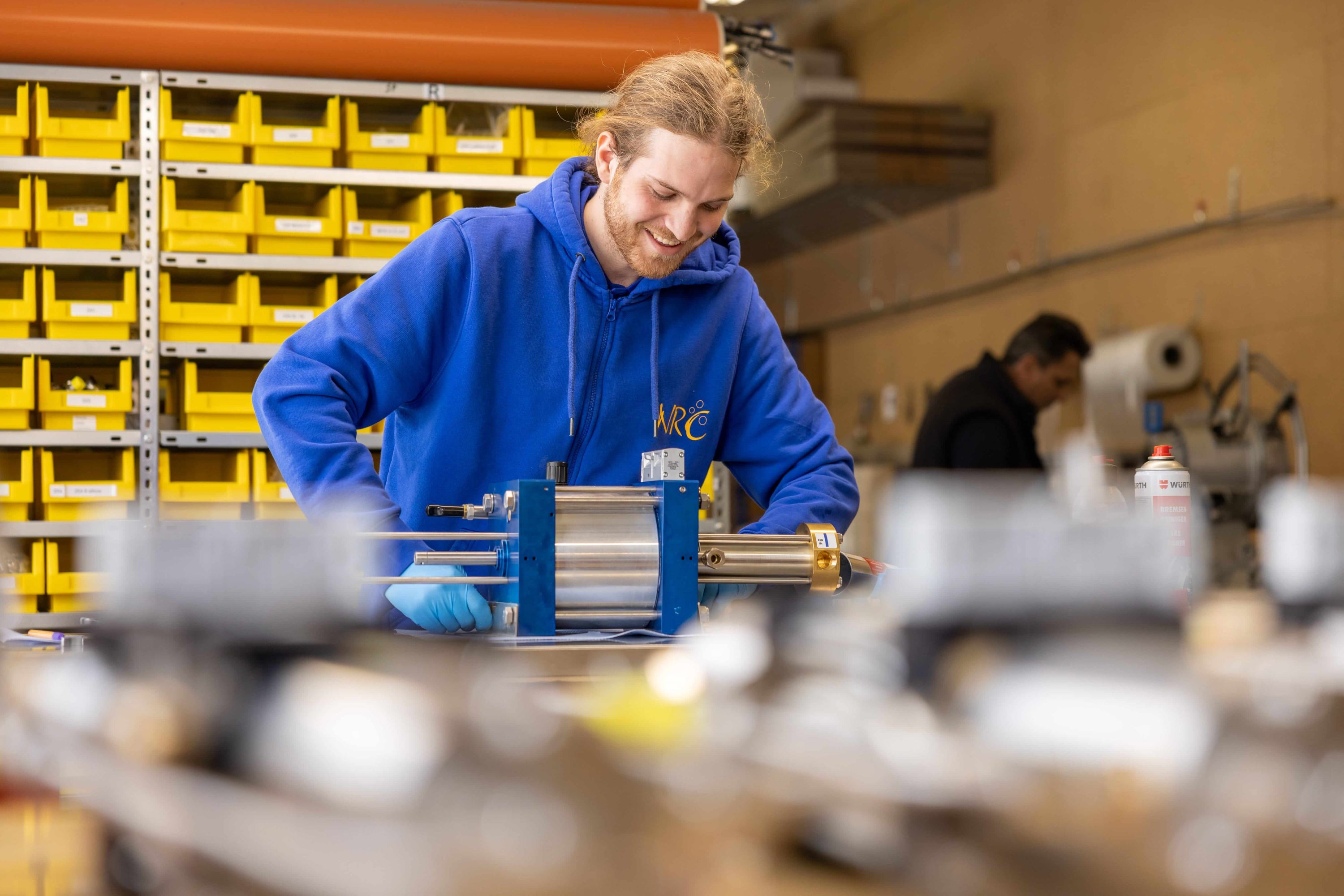 Made in germany
All boosters are 100% made in Germany and individually tested, which guarantees the highest quality assurance, stable delivery times and the best service.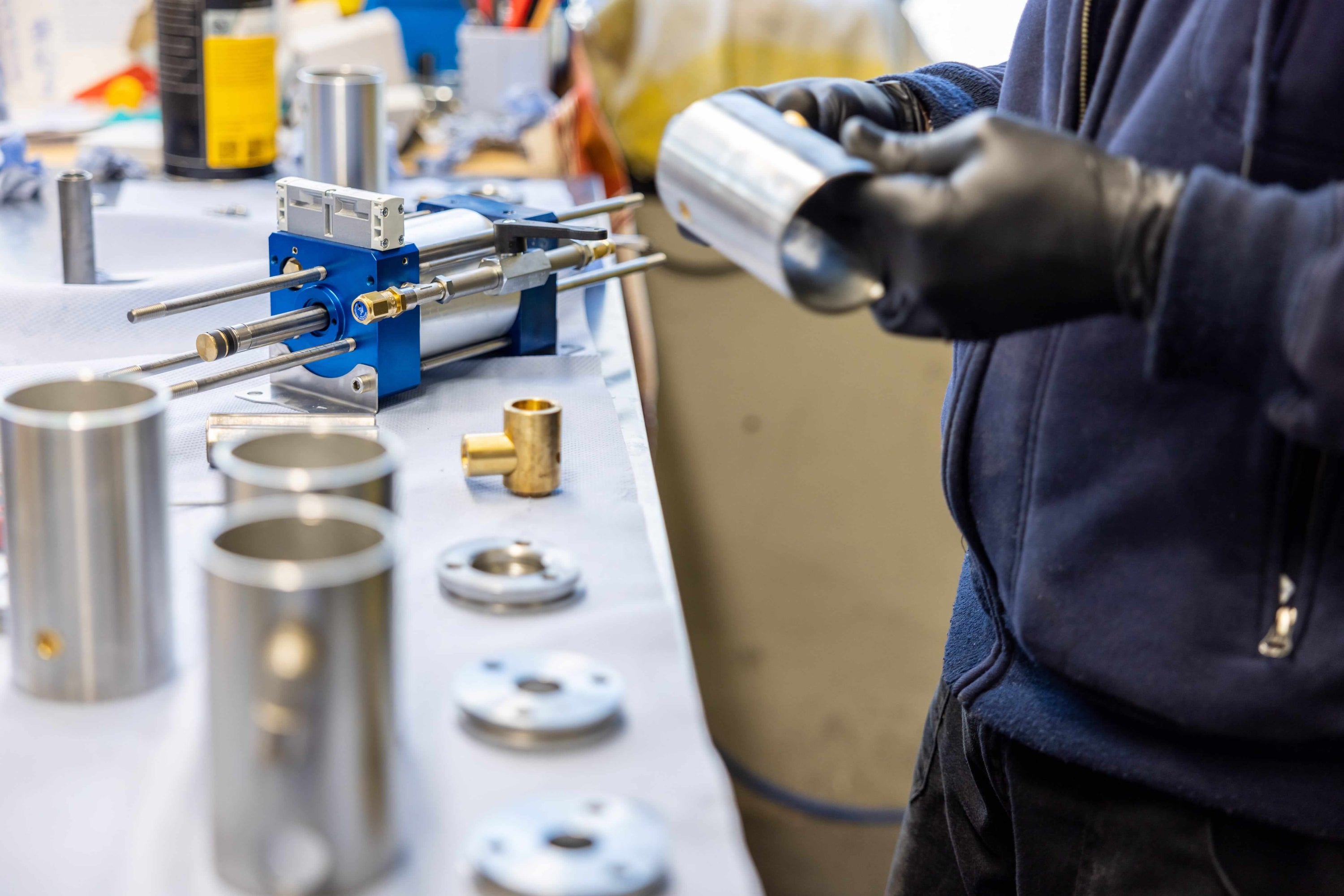 Cooling
High-quality brass-bronze alloys ensure optimal heat dissipation. The large exhaust air cooling chamber supports the cooling of the cylinders and valve heads and thus ensures optimized cooling during compression.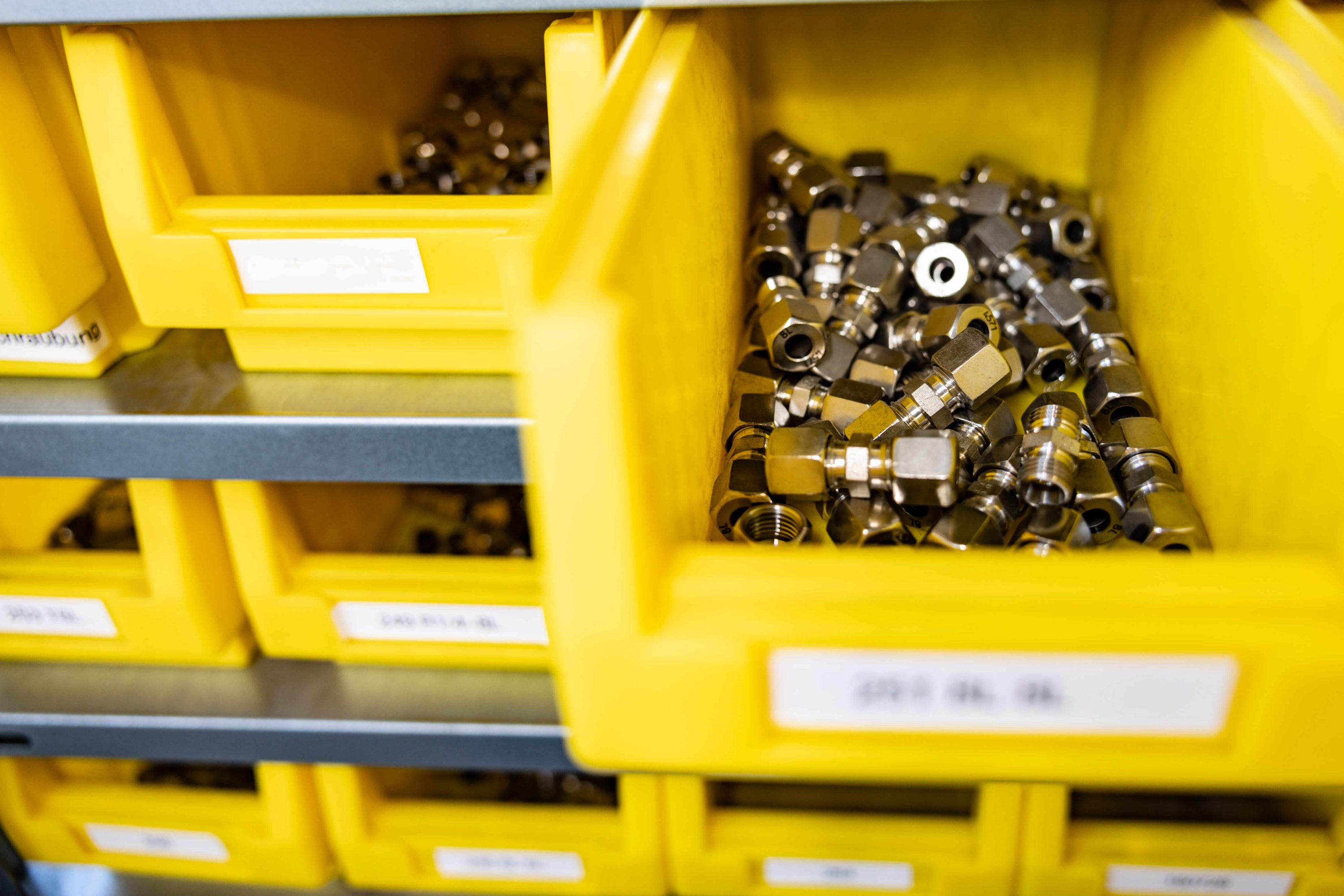 SAFETY IS NOT ACCIDENT
Safety is very important to us, which is reflected in many details of our boosters. So we only use metallic seals instead of the usual Teflon tapes. All gas-carrying lines are also flow-optimized, which is why there is no 90° angle at all. Pressure relief valves in the input of the drive air as well as on the output side to the filling side also increase safety during use considerably.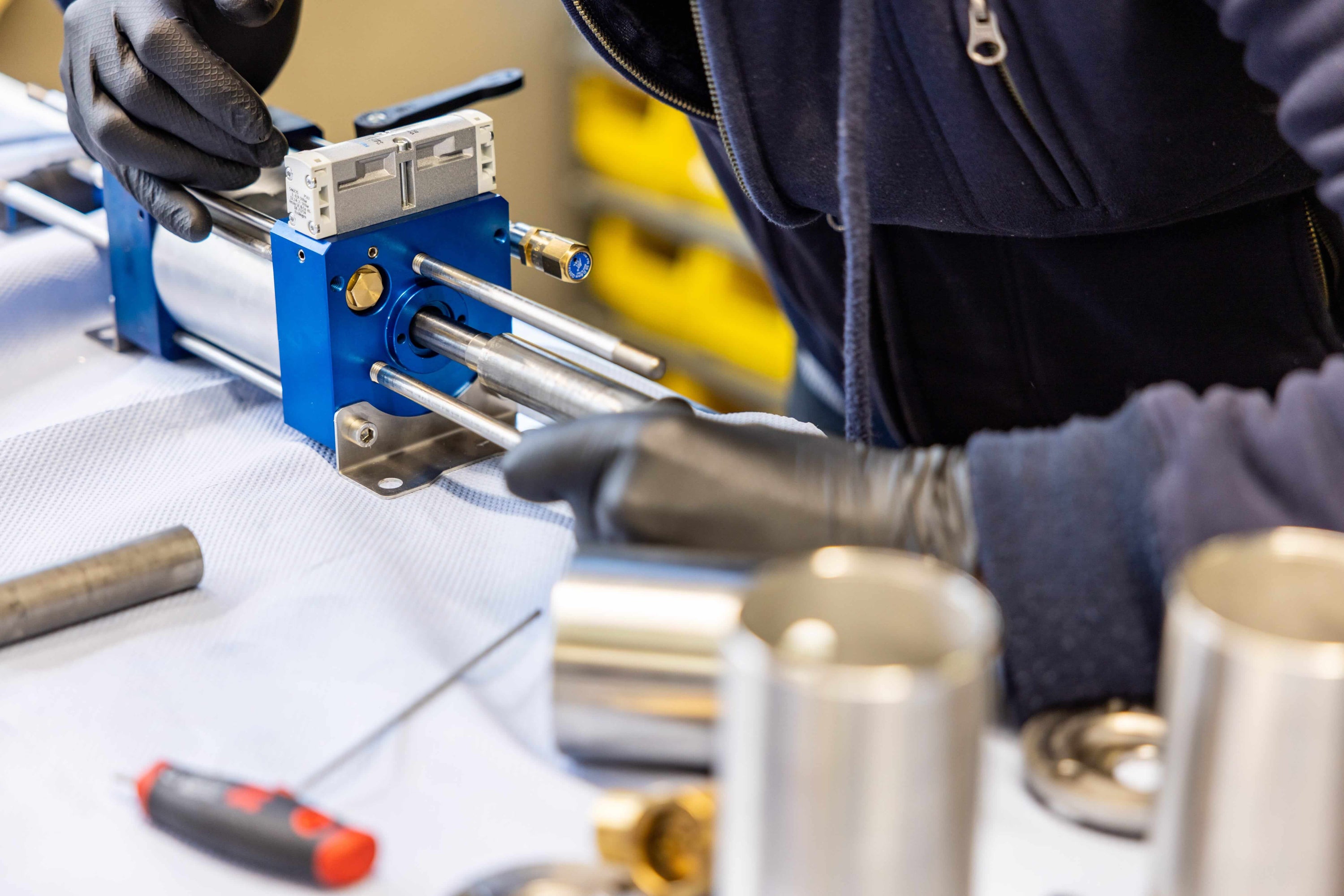 O² Compatible
All boosters are designed for use with 100% oxygen. All non-metallic materials and lubricants used are registered and approved by the BAM (Federal Institute for Materials Testing).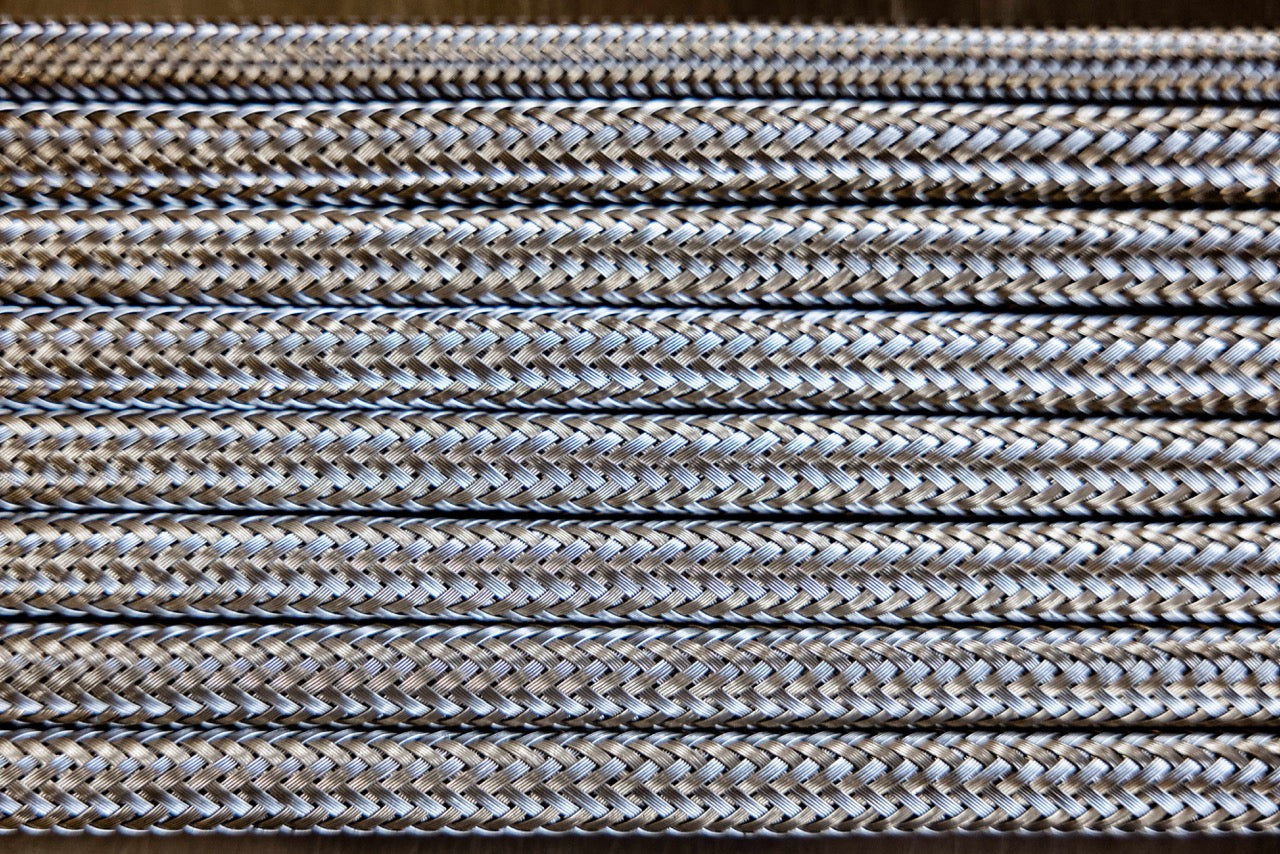 The best is just good enough
We only use stainless steel corrugated hoses with double braiding, without Teflon cores.
Cylinder tubes made of surface-hardened material, which are elaborately manufactured for us, are processed for us in a specially developed Hohn process.
High-quality, hard-chromed piston rods ensure that all seals have an extremely long service life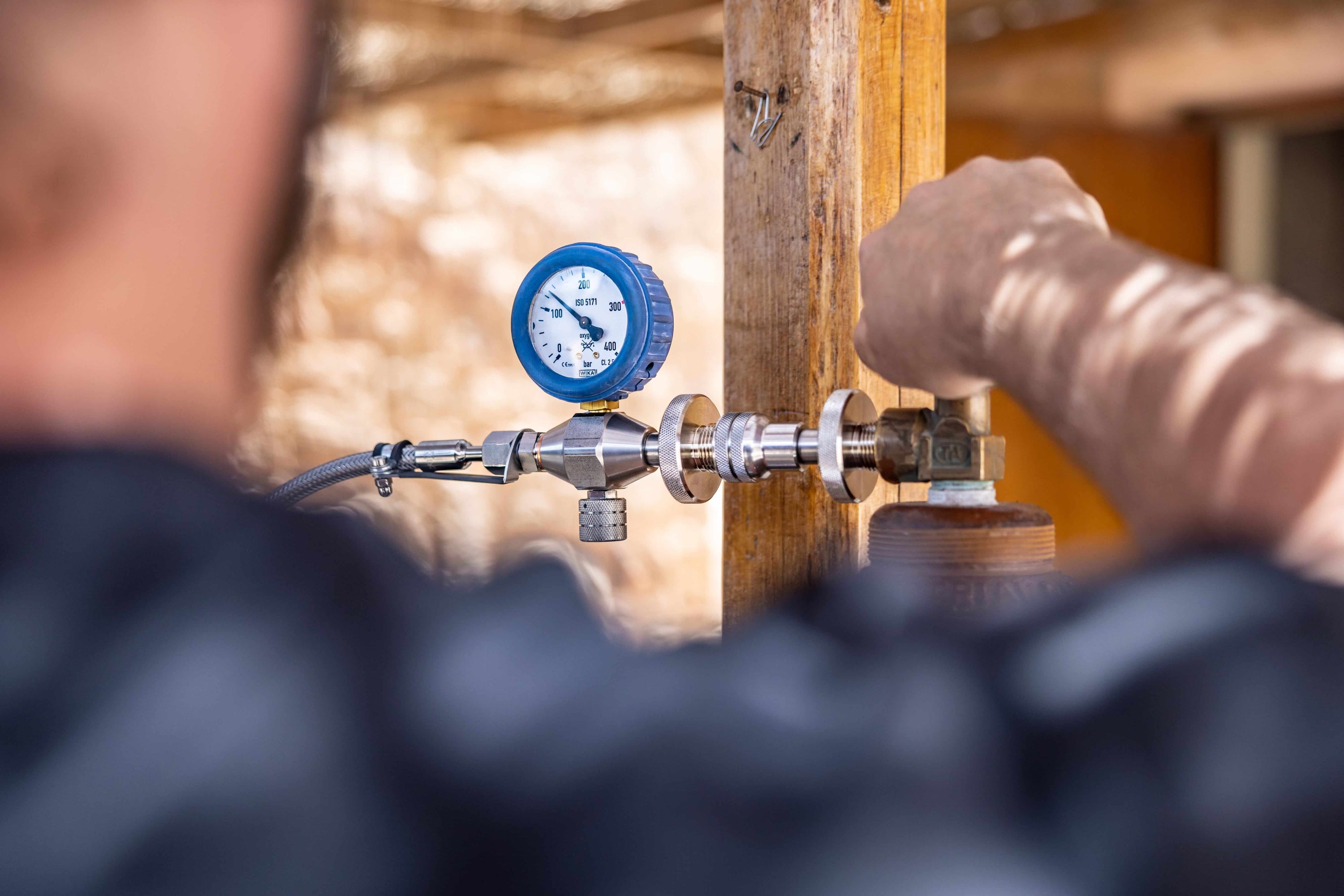 OPTIMIZED CONSUMPTION
The compressed air consumption is precisely matched to the different performance data of our boosters, so no valuable compressed air is wasted.