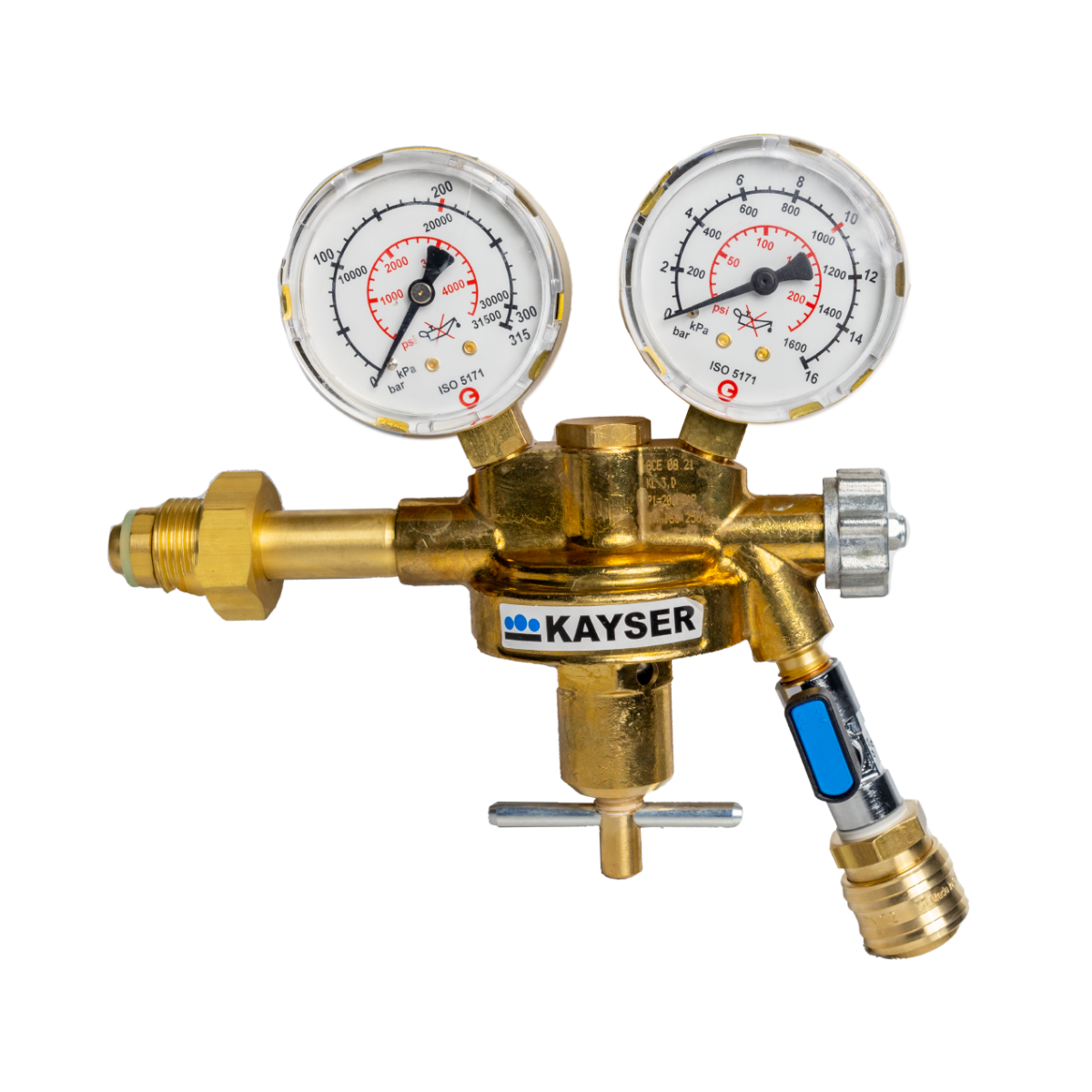 Pressure reducer G5/8 200 bar - 0-10 bar with NW 7.2 connection and ball valve
TOP!!!
Vielen Dank für die schnelle Lieferung und die Beratung und Abwicklung nach dem Kauf!
Bottle pressure reducer suitable for compressed air 200 bar

Inlet pressure 200 bar maximum
2 Manometern Ø 63 mm
Working pressure continuously adjustable from 0-10 bar
Bottle connection: G 5/8″ outside right-hand thread according to DIN 477 – 200 bar
Outlet : G 1/4″ right with shut-off valve
Socket Ø 6mm with union nut
Flow rate: 0 – 52m³/h
Body made entirely of brass!
Weight: approx. 1,4 kg
Made in Germany, known for the highest quality
Type according to DIN 8546.