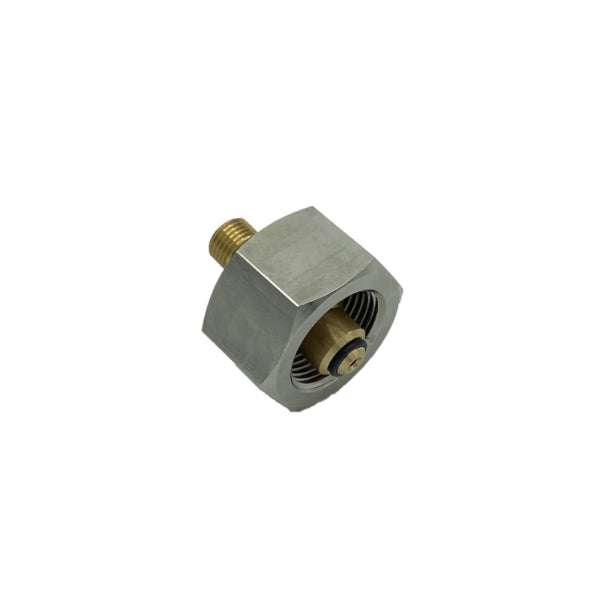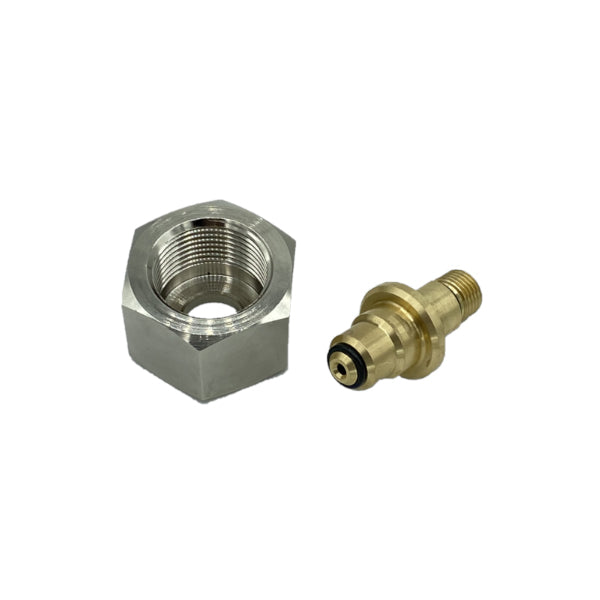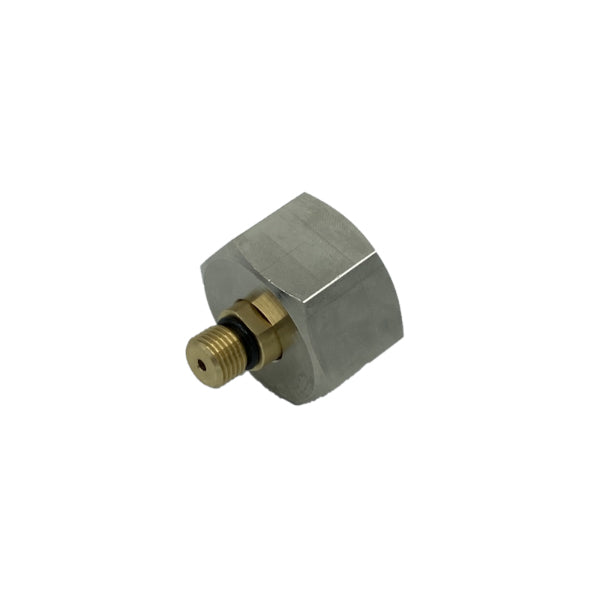 Multi adapter 300 bar
W30x2 internal thread to G 1/4″ external thread
Multi adapter 300 bar W30x2 internal thread to G 1/4″ external thread
Multi bottle connector with W30x2 union nut according to DIN 477-5 for compressed air, argon, helium and all welding gas mixtures with 300 bar. Union nut made of nickel-plated brass, middle piece made of raw brass.
The pins are sealed with a Viton O ring, which is included in the scope of delivery.
The operator must ensure that this adapter is only used for its approved purposes.