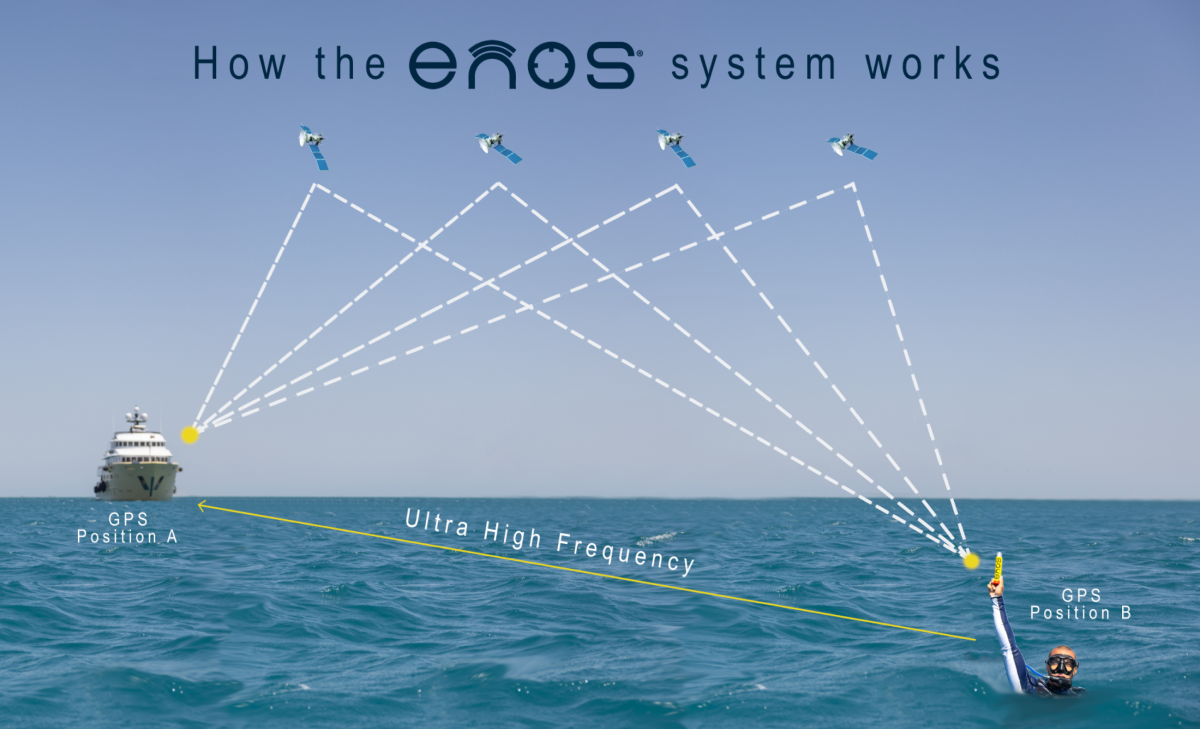 The ENOS principle
The ENOS system
consists of 2 units:
To the ENOS-Sender, the the
divers carry with them during the dive
To the ENOS receiver, which
located on board the dive ship
The ENOS receiver on the ship determines via the GPS satellites his position [A]. After surfacing, the divers turn on their ENOS transmitter, which transmits its signals Immediately sends to the ENOS receiver!
Just seconds later the ENOS recipient receives the 1st Alarm from the divers: That's the crew instantly informed of the emergency.
Immediately after the ENOS broadcaster announced 1. alarm, he determines his GPS-Position [B] about the GPS satellites.
As soon as he has this data, he also sends it directly to the ENOS receiver. The alarm and the GPS-Position are transmitted by the ENOS transmitter on a radio frequency.
From your own Position and the GPS-Position from the ENOS transmitters, the receiver now calculates the exact distance and direction to the aborted divers.
He displays this data in a graphic on his screen.
ENOS is the Signpost for a quick rescue!
The crew now only has to pick the divers up just minutes after the divers have surfaced and turned on their ENOS beacons.
Customized solutions:
The right ENOS receiver for every boat!
Every dive center works differently. That's why there are 6 different ENOS receivers for every boat: from mobile use on a dinghy to permanent installation on a diving ship.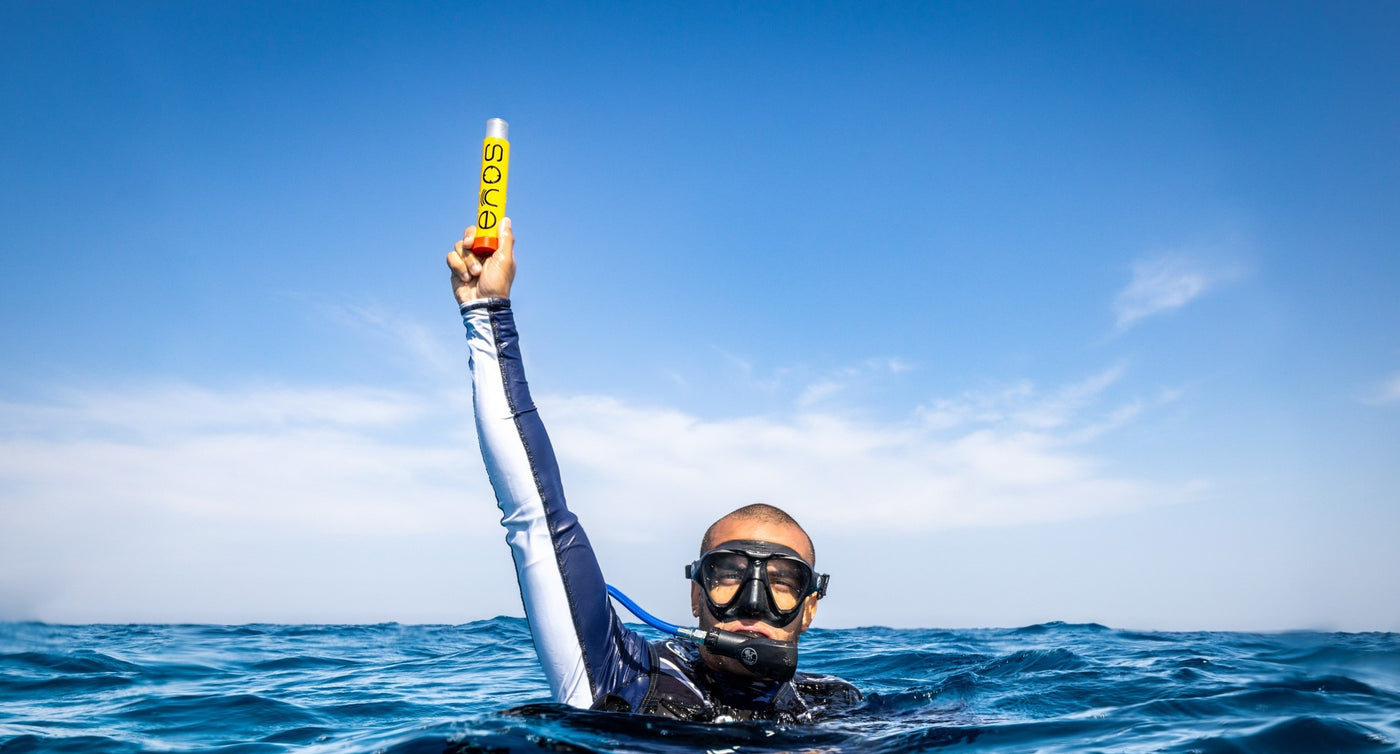 Handy and compact
The ENOS broadcaster
The ENOS transmitter is only 20 cm long, has a diameter of only 3.5 cm and weighs only 165 grams with batteries! The housing also contains the antennas, which avoids antenna breakage. Due to its compact dimensions and low weight, it has no influence on buoyancy. With the help of its bag, it can be conveniently attached to the diving equipment in various ways.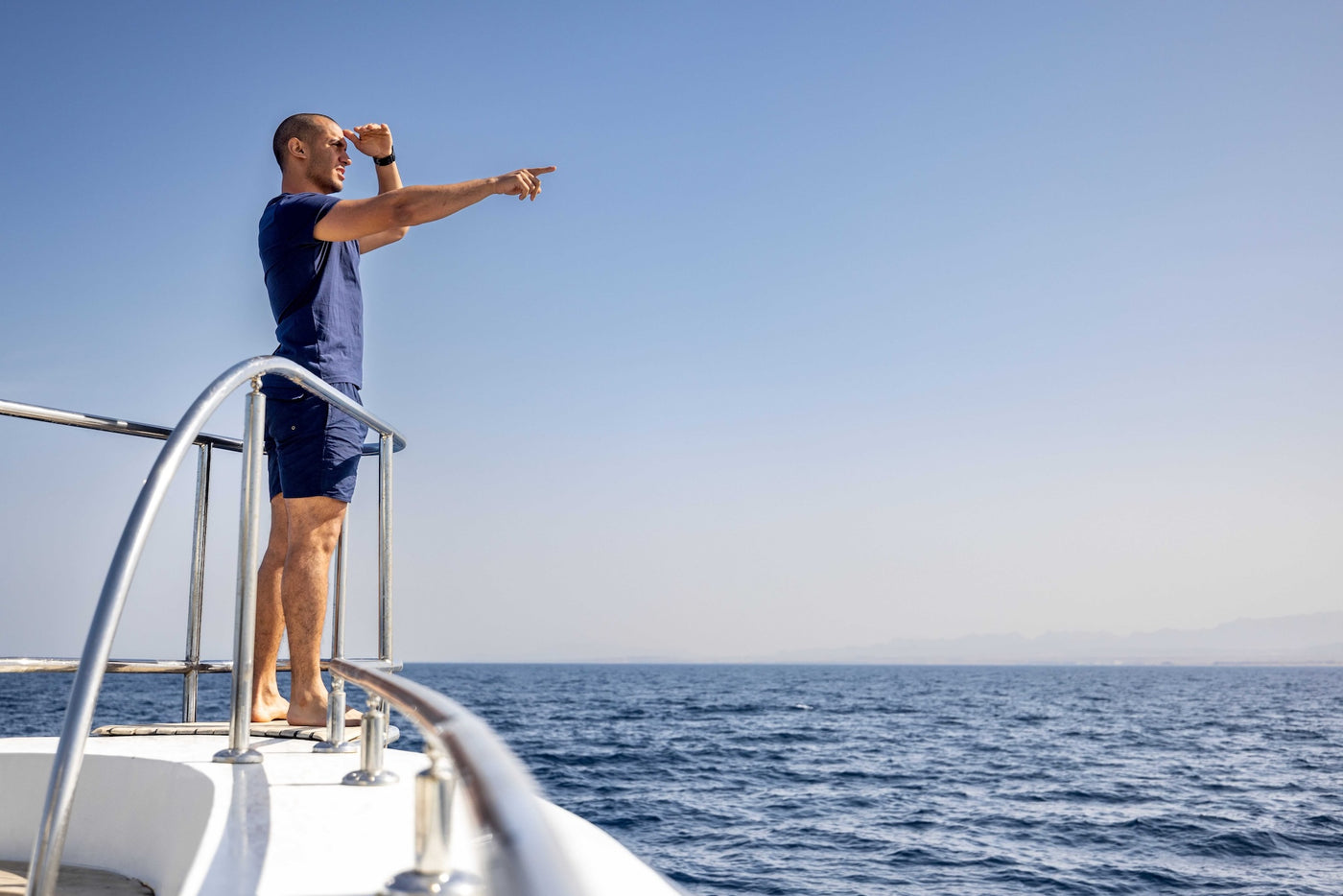 The No.1 rescue system for divers worldwide
The electronic emergency call and location system ENOS and MOBOS Since 2004, the rescue system has been reliably locating divers who have forgotten or been swept away by a current.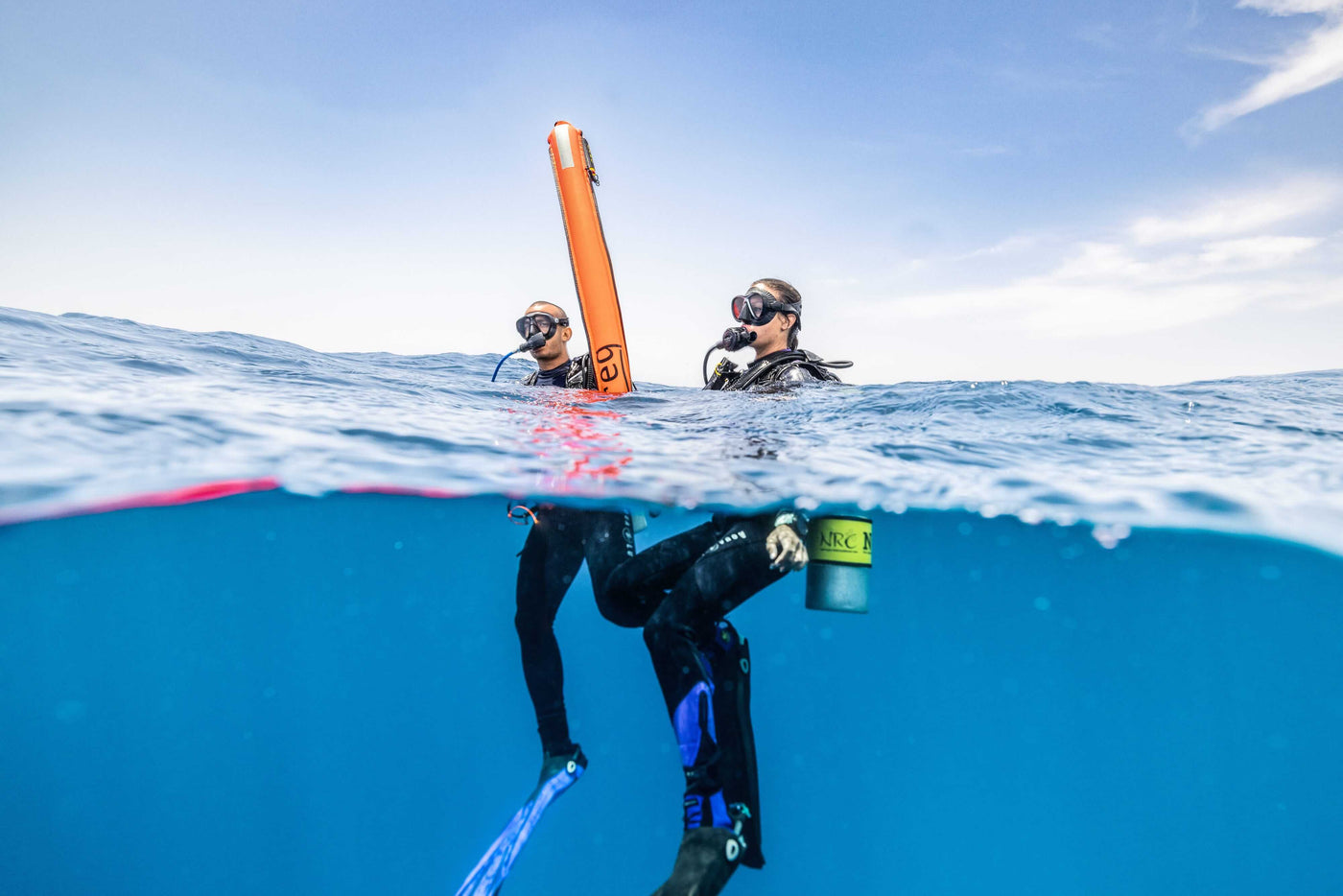 Safety on and in the water with ENOS
The ENOS system enables immediate rescue, Immediately from your own boat! Without support from the SAR and without using the international emergency frequencies! ENOS is license and fee-free (no SRC required) and does not interfere with the GMDSS (Global Maritime Distress Safety System)